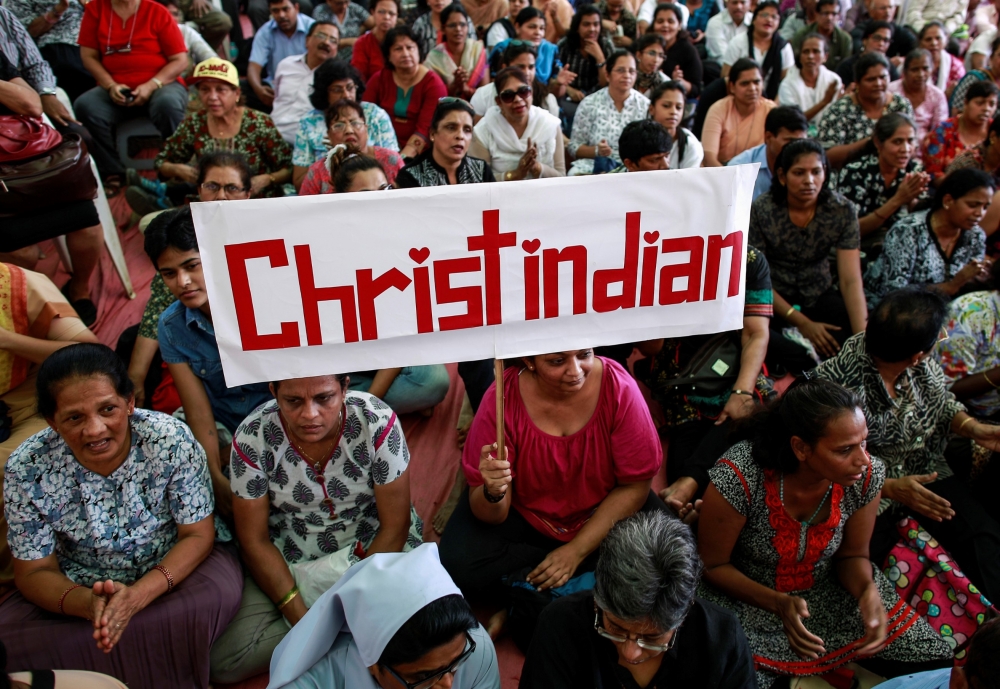 Pastor Raju Prassad of a small Christian fellowship group in Kanshiram Colony, Uttar Pradesh located in Northern India was brutally beaten and dragged out of prayer meeting he was leading.
According to International Christian Concern, the pastor was leading people in prayer when a group of Hindu nationalist fighters stormed the building and dragged the leader out.
The mob, who were thought to be from the Bajrang Dal, a youth militant group associated with the Vishva Hindu Parishad and the Rashtriya Swayamsevak harassed members of the church before the made their way to the meeting, before the attack took place.
According to faithwire.com the mob sang and severely beat pastor Prassad before police finally arrived on the scene.
Shockingly, instead of arresting the violent perpetrators, the pastor was taken into custody and transported to the police station, where the nationalist group was allowed to continually attack him.
Will Maule of faithwire.com reported that, Prassad allegedly reported to local authorities for simply being involved in the conversion of Hindu's to Christianity. For this, both he and his congregants spent five hours in the police station before finally being allowed to leave.
In the Indian state of Uttar Pradesh, it is illegal to attempt to coerce someone into religious conversion.
The police took absolutely no action against the Hindu militants.
A similar attack took place earlier in the year, when a group of Protestant believers were attacked during a prayer service at a church in Sultanpur district. The believers "were severely beaten," Sajan K George, president of the Global Council of Indian Christians (GCIC), told Asia News at the time. "They did not even spare women."
According to Open Doors USA's World Watch List, India is the 10th most dangerous country in which to live as a Christian.
"Because radical Hindu nationalists view followers of Jesus as alien to the nation, all Christians in India are suffering persecution," the charity notes in its factsheet. "Driven by a desire to cleanse their country from Islam and Christianity, nationalists do not shy away from using extensive violence to achieve their goals."