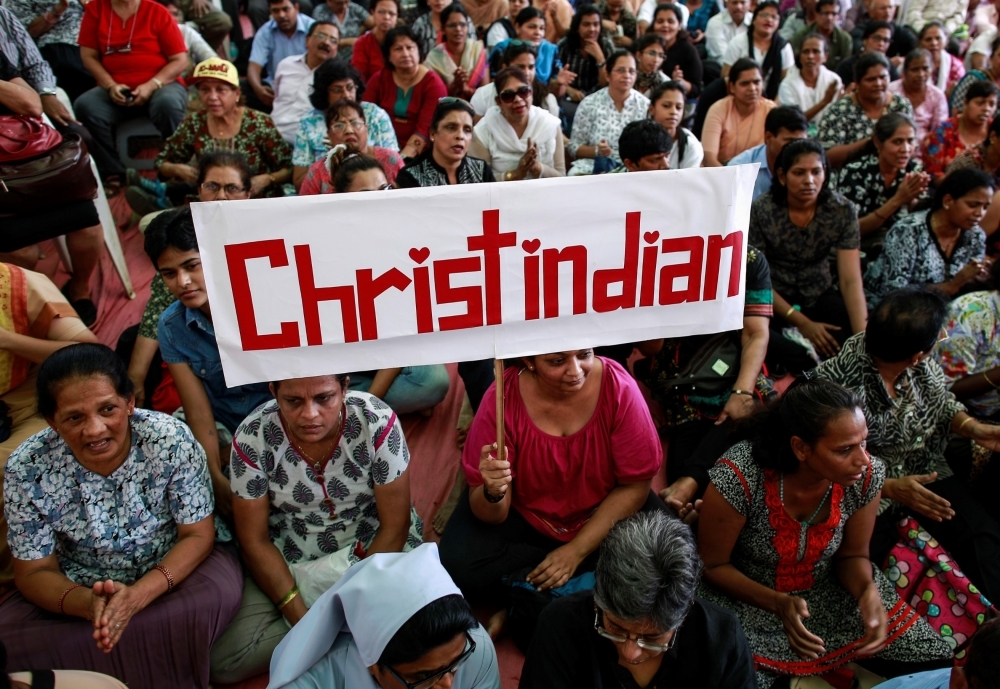 Over 1,400 incidents of persecution against Christians in India have been reported since the year Prime Minister Narendra Modi and his Hindu nationalist Bharatiya Janata Party rose to power, according to an initiative of ADF India.
Human rights advocates briefed congressional staffers Wednesday on the increasing Hindu nationalist violence being carried out against Christians and other religious minorities in India during a Capitol Hill event hosted by the persecution watchdog group International Christian Concern.
ICC, an advocacy organization based outside of Washington, D.C., often receives reports of rapes, communal violence, forced conversion charges and other abuses committed against Christians in the Hindu-majority country.
"Cases such as these are becoming commonplace in India and are largely fueled by rhetoric of BJP and other [Rashtriya Swayamsevak Sangh] officials," ICC advocacy director Matias Perttula said at the beginning of the briefing. "They show a clear indication of the decline of religious freedom and an increase in the persecution of Christians and other religious minorities."
Sean Nelson, legal counsel for global religious freedom with the rights group ADF International, presented troubling statistics on the increase of Christian persecution since the beginning of the Modi regime.
"During the period of 2014 to 2018, India witnessed a sharp increase of violence targeting religious minorities," he said. "Faith-based human rights organizations recorded over 1,000 incidents in the past five years against the Christian minority community. That doesn't include other minority communities that are facing other levels of persecution violence."
Nelson said that 16 out of the 29 states in India "regularly witness attacks on Christians."
"In 2018, faith-based organizations reported 292 incidents of violence against the Christian community in India," Nelson said.
"Other minority believers, including Muslims, face violence as well. In the Hindutva ideology, no other faiths besides Hindu are safe. Christians are [considered] western patsies and Muslims belong somewhere else, maybe Pakistan. Indians can only be Hindu, so goes this extreme form of nationalism." Read more at Christian Post